We would like to introduce the seven fantastic curators we have lined up to select their favourite images from those submitted to 'Women': a photographic celebration by BPPA members of women across the globe for International Women's Day 2021 on 8th March.
In the launch year of what promises to be a fabulous new exhibition, the BPPA are looking for images telling the stories and achievements of women and girls for an online exhibition, which remains open for entries until midnight on Sunday 14th February
---
Fiona Shields – The Guardian Head of Photography
Fiona has over twenty years' picture editing experience across a range of newspaper titles. She was picture editor of the Guardian for ten years before taking up the role of Head of Photography for the Guardian News and Media Group.
Throughout her career, Fiona has been involved in the coverage of some of the most historic news stories of our time from the current global pandemic to the events surrounding 9/11 and the subsequent terror attacks in London and across Europe, conflicts around the world from Bosnia to Iraq and Afghanistan, the revolution of the Arab spring, large scale natural disasters such as the earthquakes in Haiti, tsunamis in southern Asia, famine in Sub-Saharan Africa and the humanitarian crises resulting from the growing refugee numbers across the globe.
Fiona also delivers talks at photo festivals, mentors students of photojournalism and has enjoyed judging The World Press Awards, the Sony World Photography Awards, The Taylor Wessing Portrait Prize and the Renaissance Photography Awards to name a few, has joined the panel for the Carmignac Photojournalism Award and is a regular nominator for the prestigious Prix Pictet Prize.
---
Gao Rongguo
Born in 1984 in Binzhou,in China's Shandong province, Gao Rongguo graduated from the Central Academy of Fine Arts in Beijing in 2012, majoring in photography.

Gao is now an artist based in Beijing and his work has been exhibited internationally, with venues including National Portrait Gallery, Quai Branly Museum, CAFA Art Museum, Chongqing Art Museum, Today Art Museum, Dong Gang Museum of Photography, Sotheby's gallery, Changjiang Museum of contemporary Art and Beijing Mingsheng Art Museum.

Gao Rongguo's work has been featured in numerous publications including TIME, The Huffington Post, Daily Mail, VANITY FAIR, La Repubblica, Esquire, Feature Shoot and Rheinische Post Online.
---
Jakki Moores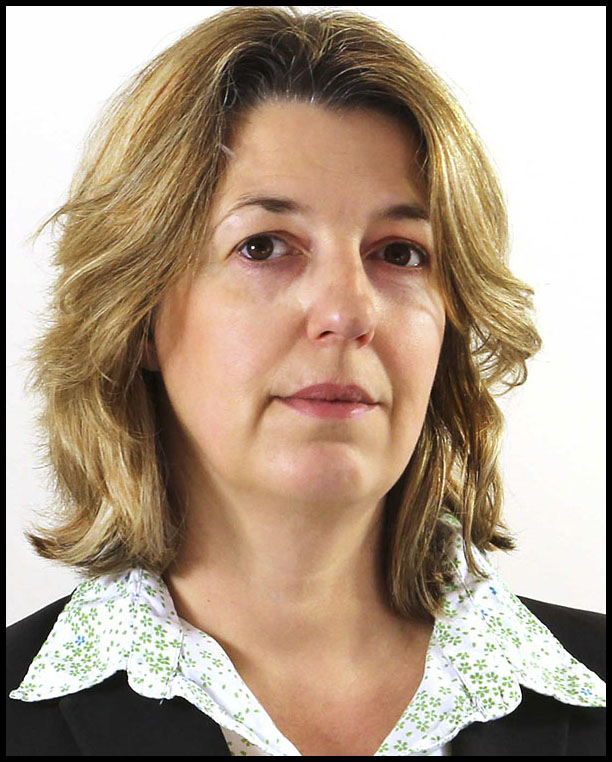 Whilst studying Photography at Richmond College Jakki Moores worked for Nikon UK and on graduating became the Head of Nikon Professional Service and worked with some of the UK's best photographers, supporting them at global events where she became became passionate about imaging and technology. First the transition from film to digital and then the requirement to send images around the world in seconds got Jakki hooked, who then moved into account management and corporate sales.
Now at Canon UK Jakki still specialises in News and Sport, working as part of the pro-business team where her customers range from Global Agencies, Media groups, freelancers and the next generation.
"It's such an exciting and evolving industry to be involved in – with outstanding images at the core. The pictures we see every day still always amaze me!", says Jakki.
---
Jane Sherwood
Jane Sherwood is the News Editor, EMEA, at Getty Images and is part of a team that handles Getty Images editorial news output on their subscription wire service. She says " I am proud to work at a wire agency that is held in such high esteem among photographers and clients alike. The team has a collective integrity in news gathering and the talent of our photographers sets us apart".
Jane began her career nearly 30 years ago as a receptionist at Rex Features and progressed, through a series of moves around the industry including the picture desks of the Daily Mail, News of the World and Daily Express, to becoming the Picture Editor of the Sunday Express newspaper. Jane left in 2015 for Getty Images saying, " I wanted to work where pictures were still being created and invested in – where photography was paramount".
"I am thrilled to be part of the curating team for the BPPA photography exhibition celebrating International Women's Day" says Jane. "Until women achieve true equality, highlighting work by and for women in all professions is necessary and essential".
---
Milica Lamb
An industry veteran, Milicia Lamb has worked in press photography for many years.
Milicia started her career in image sales before graduating to the editorial side where she was able to work more closely with photographers. After working for News Team International as Head of London Bureau, commissioning photographers and managing assignments, Milicia went on to work at EPA where she ran the UK and Irish service before joining the Press Association (PA).
Milicia was appointed Picture Editor for the PA in 2012 and in 2015 became Head of International and Entertainment at PA Images where amongst her responsibilities she managed the entertainment photography for the PA Wire alongside the Empics Entertainment service.
Milicia left PA Images in 2020.
---
Rebecca Naden
Now based back in her homeland of Pembrokeshire, Rebecca Naden covers major news, sport and features for the global agency Thomson Reuters, where she also loves to photograph wildlife – a pull Rebecca says she can't resist, despite the sometimes extreme weather conditions.

Thirty odd years ago, Rebecca was told "It's a man's profession Rebecca, think on because it's not for a girl". But thankfully she had supportive English and History teachers who promoted and encouraged Rebecca to apply to The National Council for the Training of Journalists for the 'pre- entry course' – she was accepted and her hugely successful career in press photography began.

Rebecca was the first female photographer to join the Birmingham Post and Mail Group in 1977 and the first female photographer to join The Press Association in 1987, where she spent 25 years as a staff photographer before moving to Reuters in 2012 – winning the 1993 Royal Photographer of the Year and 2007 Picture Editors' Award – Sports Picture of the Year along the way.

Highlights of Rebecca's career to date are numerous and include being the only British photographer on Prime Minister Margaret Thatcher's plane for her tour to Belgium, Luxembourg and Spain; flying to the White House to photograph President Clinton; photographer on the Royal Tour to Malta by HM the Queen and Prince Philip. Rebecca has regularly covered the major sporting events, including the Olympic Games in Atlanta, USA and Premier League, FA Cup and Champions League finals including the historic Liverpool v AC Milan match in Istanbul.

"I'm grateful to all those who helped me get started and to the many generations of photographers and journalists who have supported my professional career", says Rebecca. "Thankfully the glass ceiling has largely gone and now there are exciting career opportunities in professional photography available to all, irrespective of gender".
---
Rob Pinney
Rob Pinney is a photographer and the editor of Point.51, a print magazine for long-form journalism and original photography from across Europe.
As a photographer, Rob's work is divided between press work and longer-term personal projects.
After going freelance in 2015, Rob worked extensively in Calais documenting the "Jungle" camp and the asylum seekers who lived there, as well as the town itself. His photographs from Calais have since been shown in London, New York and St Petersburg, and culminated in a long-form feature – Calais Belle Ma Ville – about the town's long relationship with migration, which was published in the first issue of Point.51.
---
Get your entries sent in!
If you want to take part you'd better hurry as you only have until midnight on Friday 12th February to submit your entry : women.thebppa.com
(Visited 628 time, 1 visit today)